There are a few times, I was looking for a desk lamp on Etsy and I could not find what I was looking for. I had in mind a particular object that I had seen earlier stages. All colleagues came to my rescue to find the object of my dreams: it's simple, it was a shop that sold items to industrial design, taking elements of vintage lamps, with color and son pétantes very simple pictures on a light background. When I gave these explanations, all have écriées "Ah yes, I see, I already came across this seller!". We remembered him because he had developed a particular style, unique and recognizable!
When selling vintage items, it may seem more difficult to create a consistent store: you can sell many different items each other. But style does not necessarily pass by your items.Pictures can also help to give greater coherence to your store. Sandrine Shop La Bastide Blanche confirms: " I try to pay attention to the style of the shop. This involves the choice of objects, staging and style pictures. I try to create a unit for customers who go through Bastide Blanche will want to stay a little.  "
Here are more tips and advice on the consistency of a vintage boutique with vendors of Team Vintage France.
Retype the values ​​of your brand in your product listings
Some vintage shops are specialized in specific product style: the clothes of the 50s or 70s crockery for example, and it is easier to give coherence to his shop by choosing a photo style that goes with your items. This is the case of Suzie Shop Trilogy   " I love the French rural life, simple and rustic. I choose the things in my shop that fit into this lifestyle and that aesthetics and try to capture that spirit. I try to keep my photos with backgrounds as a stone wall or rustic white plaster or with wooden planks for small items "
Practical exercise: write down 4 goals that define your brand values: rock'n roll or romantic, natural or industrial, colorful, minimalist, playful … What adjectives best describe your style?
If you have trouble limiting yourself to 4, try the exercise of 20/10/4. Note 20 words that correspond to your shop, reduce to 10 and then to 4. You will have the essence of your brand and it will be easier to transcribe these 4 words in one way or another (colors, graphics but also vocabulary …).
Find your style
Sarah Shop Vintage Bananas had very different pictures in his shop. Following a "critical shop" on the team, he was advised to choose a photo style. After many hesitations, she settled for a colorful style that stuck to the spirit of the dishes that she sells at her store.Today, she says, " it is important to have consistent pictures if you want to build an identity for his shop and target buyers; style pictures, the kind of retouching, determine a certain image . "
Even if your objects are very different, you can bring your photos to give them a different key. This requires the processing of your image and the mood you can create on your photos through the funds that you use or the accessories you add. But nothing is marked in stone: you find what suits you and that will convey the values of your brand. Suzie ShopTrilogy  confirms: " Personally, I do not want to use accessories … I prefer that articles speak for themselves! I think the consistency of the shop is a pleasant and easy experience for the buyer but also contributes to the identity and personality of the store. "
Practical Exercise: Now that you have noted the 4 adjectives that fit your brand, think about how to recreate them in your photos and your stagings: think about the materials you can use in the background of your images, the accessories you can add, …
Réoganisez your shop regularly
The organization of the products in the shop can also play its coherence. Emilie ShopPetitBonheurTralala  reorganizes its product sheets regularly. "I use a lot the tool" Rearrange your shop "to make the harmonious whole, over the sales and additions."
This is very simple to use. Enable the feature by going to Your Shop> Preference shop: Options.
Then you will see a link when you are on the home page of your shop down the side column "Rearrange your store." Once you cliquuez above, you can drag and drop your items to where you want them to appear. To move to another page, stay above the item you want to move and select on that page. Do not forget to save.
Practical Exercise : enable the "Reorganize your shop" and try to find an organization in your product listings as smooth as possible.
Stay yourself!
If the values of your brand does not suit you at all, it will be more difficult to transcribe them into your shop and in its promotion .. On Etsy, customers come to buy real people and often like to learn more about the seller via its about page, blog or on social networks. If everything is consistent, this will strengthen your brand. This is the case of Emilie ShopPetitBonheurTralala  that says " When I take a picture object, I always try to do a graphic composition. With or without staging, play with lines, colors … I have a big addiction for flowers too, but this is perhaps the lack of which was playing tricks on me. In fact, I think I just transcribe my "universe": the way I put things on stage in my life everyday is also found in the photos of my shop. There's just see my Instagram account! "
Practical Exercise : Consult your About page, your blog, your website, the photos you share on social networks related to your store and ask yourself if there is the same universe?
Relativisez and do not be afraid to test!
Obviously, when you create a shop on Etsy, you want buyers to remember us and they often return. If, in this, the consistency of your shop is important, do not let you cannibalize and relativez. Noli Shop LePetitGrenier  recognizes it: " I think that consistency in thumbnail is a quality to the shop, but as Etsy, buyers we found mainly through treasuries or research, I think not that it is the most essential item. ". Do not forget to optimize your titles and tags to be more visible in the search and let you know the other members Etsy (via the teams, subscriptions, forums …) to be honored!
Relativize the importance of having a consistent store, you will be free to try new things and find your style, as Noli says: " I try to slowly find my orientation, it is not easy, at the beginning we tend to go in all directions! I think we should try and try again until you find what seems best."
Practical exercise: go you aerate the neurons now and stop gamberger on your values and photos. Nothing like a great walk for inspiration!
Gallery
My Tips to Starting Your Own Antique Booth
Source: www.blessthisnestblog.com
My Tips to Starting Your Own Antique Booth
Source: www.blessthisnestblog.com
My Tips to Starting Your Own Antique Booth
Source: www.blessthisnestblog.com
My Tips to Starting Your Own Antique Booth
Source: www.blessthisnestblog.com
My Tips to Starting Your Own Antique Booth
Source: www.blessthisnestblog.com
My Tips to Starting Your Own Antique Booth
Source: www.blessthisnestblog.com
My Tips to Starting Your Own Antique Booth
Source: www.blessthisnestblog.com
My Tips to Starting Your Own Antique Booth
Source: www.blessthisnestblog.com
My Tips to Starting Your Own Antique Booth
Source: www.blessthisnestblog.com
My Tips to Starting Your Own Antique Booth
Source: www.blessthisnestblog.com
My Tips to Starting Your Own Antique Booth
Source: www.blessthisnestblog.com
My Tips to Starting Your Own Antique Booth
Source: www.blessthisnestblog.com
My Tips to Starting Your Own Antique Booth
Source: www.blessthisnestblog.com
My Tips to Starting Your Own Antique Booth
Source: www.blessthisnestblog.com
My Tips to Starting Your Own Antique Booth
Source: www.blessthisnestblog.com
Tips for Vintage Shopping
Source: abeautifulmess.com
How to start a boutique business
Source: carlaaston.com
HOW TO SHOP THE VINTAGE MARKETPLACE
Source: www.stylestudsandlace.com
Where to Find Prague's Best Antique Shops & Vintage …
Source: miss-sophies.com
7 Quick Tips to Start an Etsy Shop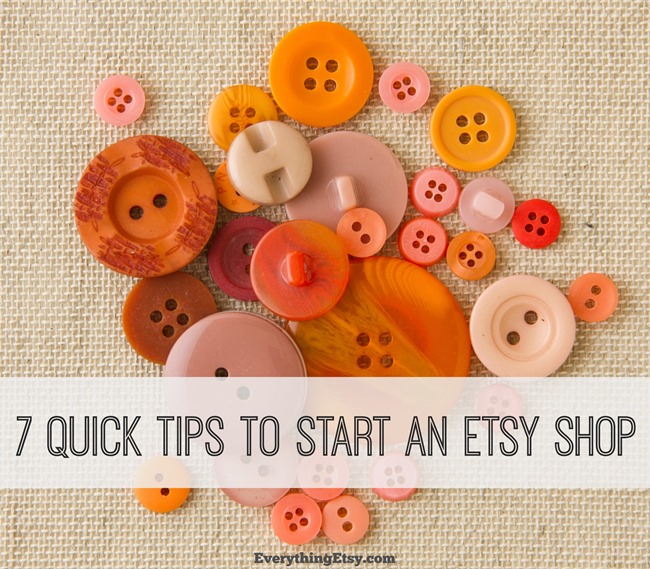 Source: www.everythingetsy.com