Expressing emotions is a fundamental part of our lives and our relationships, both with others and with ourselves, and the difficulties to identify them and express them correctly can create problems and a high degree of discomfort.
When you can't express your emotions properly, several things can happen, depending on what your specific difficulty.
For example:
You are not able to pass on to others how you has affected their behavior, what you feel for them or what they are feeling at any given moment.
You have emotional outbursts in which you seem to not be able to control your emotions, whether with others or being alone.
You estallas, you irritas or you feel badly for things you recognize that they have no importance, reacting in exaggerated form.

Do not feel anything, even if you are aware of that has passed something that should make you feel a strong negative emotion.
You can feel a kind of generalized emotional blockage that prevents you to be yourself, especially when you are with others, and create you confusion because when you block you you don't know what you feel.
You are not able to feel intimacy or emotional connection with others.
Instead of feeling what you feel, ignore your emotions and try to feel what you think that "you should" feel.
Emotions and feelings are an important source of information: guide us, help us to give meaning to what happens to us, to understand ourselves and interact with others, and motivate us to reach goals, changes, avoid harmful situations or pursue that which makes us happy.
Emotions can be related to specific events in your life you would (feel frustrated when your car won't start), or they may be related to memories, thoughts or expectations of future. For example, you can feel joy to recall a pleasant event, or feeling anxious at the thought of that within a week you have to give a talk in public.
Therefore, what happens inside your inner world (thoughts, mental images, memories, dreams, ideas, fantasies…) can trigger all kinds of emotions that sometimes appear to arise from nowhere and for no apparent reason.
Learn emotions
It is very important to be able to recognize what we feel, accept our emotions as they are and learn from them. Therefore, when you feel something, you can get the following questions:
What is exactly what I'm feeling?
What information can I obtain this emotion? I.e., what me is saying about the situation in which I find myself?
Why has appeared this emotion right now?
Is this too intense or exaggerated emotion?
What I do to correctly handle this emotion? Which strategy is the most appropriate at this time?
You can also get these same questions about an emotion that has already passed, but you believe that you did not know to handle correctly, as an emotional outburst or a very exaggerated reaction or out of place.
Identify emotions
Of course, the first step in the expression of the emotions in know correctly identify them sewn. If you don't know what you feel, it is very possible that you express that emotion in an improper manner. When you don't know what you feel, there are two things that may help you: your body and your behavior.
Your body. Most of the emotions are also experienced in the body. If you look at your body and pay attention to your bodily sensations you realize what you're feeling. However, doing this requires practice and knowledge of your own body, because each person is different and experiences different bodily sensations to a same emotion. Therefore, studying how your body reacts. For example, can react with contractures the anxiety or anger, or react with a knot in the stomach or in the throat when you feel fear, or headache with frustration, while another person reacts in different ways. Therefore, if you realize that you have a knot in your stomach, ask yourself what a thrill it can be generating and learn how "your body speaks to you".
Your behavior. Your way to behave is another important source of information. For example, if each time that you are with a certain person you feel frustration frequently and bothers you almost everything that does or says, even if they are little things, possible that you're feeling resentment or anger towards that person for some time. Therefore, watch your behavior and tries to draw conclusions about the emotion that may be causing them.
Gallery
I Love ABA!: Program: Recognizing & Labeling Emotions
Source: www.iloveaba.com
Psych Your Mind: The Channels of Emotion: Not (Just) in …
Source: psych-your-mind.blogspot.com
Emotions Chart Grade PK-2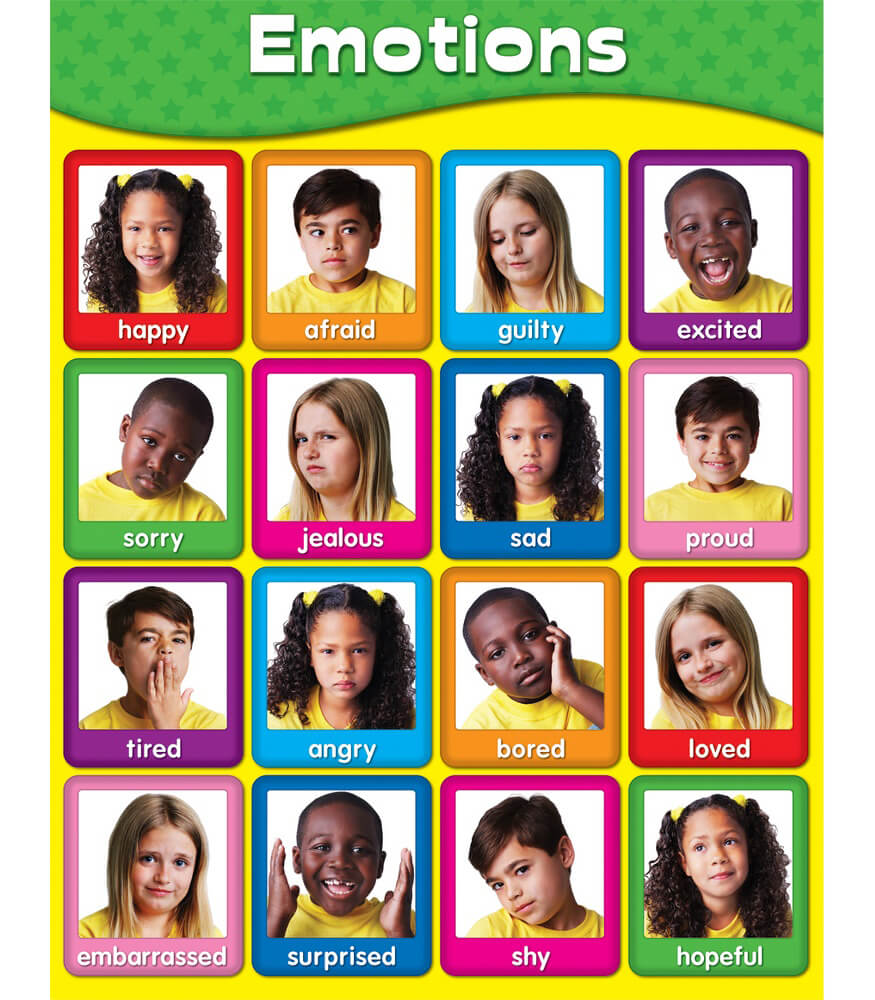 Source: www.carsondellosa.com
Can Children See Emotions in Faces? · Articles · Frontiers …
Source: kids.frontiersin.org
My Days on Earth
Source: mydaysonearth.wordpress.com
The Innateness of Facial Expressions showing Human Emotion …
Source: psychologyfg.wordpress.com
Descriptive Faces–A Resource for Writers: The Importance …
Source: descriptivefaces.blogspot.com
11 Signs That You Lack Emotional Intelligence
Source: www.entrepreneur.com
Gefühle sehen. Menschen verstehen. – mediation-berlin-blog
Source: www.mediation-berlin-blog.com
An emotional rollercoaster! Models scream, smile and scowl …
Source: www.dailymail.co.uk
The Eyes (and Face) Say it All
Source: francisguenette.wordpress.com
3 Reasons Why the Enemy Wants You to Fear Your Feelings …
Source: www.crosswalk.com
Seven Universal Expressions
Source: studunnsdl.wordpress.com
How to tell if someone is lying
Source: www.businessinsider.com.au
Kids Pages – Feelings Matching 1
Source: www.pinterest.com
Facial Expressions
Source: hubpages.com
The Expression of the Emotions in Man and Animals by …
Source: www.goodreads.com
How to Be Thankful and Why it's Key to a Happy Life …
Source: inspireasy.com
Twenty-two emotions are written on our faces
Source: www.sciencenews.org
Are you happily disgusted? Scientists identify 15 new …
Source: wtkr.com